SMART GLASS COST: INTRODUCTION
Smart glass technology makes a beautiful affordable addition to your houses, hotel, and offices. The technology offers a various range of smart glass products. These smart glass products are of different types that brings instant transparency and opaqueness. With just one click of a switch or your touch, you can have a full view or complete privacy. However, it is improtant to learn about smart glass cost.
You'll be surprised to know that some of the smart glass products are also voice-operated. Thus, it reduces the expenditure of energy that is a big saving at the same time it reduces your privacy risks.
Smart glass cost is according to what type of smart glass and the product would do justice to your needs. The smart glass cost depends upon which product you are interested in, its dimension, and the total footage of the glass needed for it to be ready to outshine your places.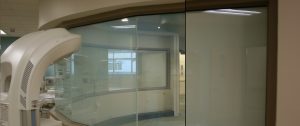 While the smart glass cost way too much than the ordinary glass because its advance technology that eliminates the need of the curtains and blind. And if you think about the investments that you are making on smart glass, I promise it's durable and worth it!
In choosing to purchase the smart glass technology one must keep in mind which glass to choose, what would be smart glass cost, and of course, the installation cost comes with it too.
So let's just hang there and try to decide while reading this piece of content. In general estimation, you should expect to spend. A simple package may cost up to $500 for controlling lighting fixtures and locks.
Smart glass cost: low budget smart glass
The price of adding smart glass tints could quickly increase the rate up to more than $1,000 depending on the number of windows. This content will help you out with which glass to use according to your budget.
You are on a low budget but still need to scale up, no problem because smart glass technology comes with a pocket-friendly solution. This glass named INVEST SHADE SELF-ADHESIVE SMART GLASS AND FILM.
Hold on don't confuse yourself it's peel-and-stick self-adhesive smart glass like a stick with your glass window. Let us just come to the main point before bragging about it, the smart glass cost 99$ to 249$ per pack which includes three self-adhesive smart glass along with its wiring kit, it also comes in different colors and styles.
It a great innovative idea to spend less money yet raise your space interior and feel new about it. Now comes the bragging part, it is remote controlled and with just a blink of an eye, it changes from transparent and to opaque.
It's available in different sizes and if you purchase it in bulk you will get a discount. Due to its limitless application be it your office, your house, changing rooms and bathrooms makes it suitable for you to enjoy the smart glass technology for less money without compromising on the quality.
Cutting Down Budget
It cuts down 99% of the UV rays, 42% of the solar rays with fewer energy consumptions providing you the agile environment to be innovative. In the end, the smart glass cost depends upon the amount of product required to make your place impressive and elegant.
So to all those low-budget investors, I don't find a reason to turn this offer down. For these kinds of smart glass film the total cost can vary because of the amount of product.
The easiest solutions fall under the Self-Adhesive Smart glass film line up.
Do not forget the shipping of this type of smart glass cost will be 120$ that includes the installation as well.
SMART GLASS COST: INTERMEDIATE BUDGET
Now if you're someone who has got a fixed amount of budget for making a comfortable environment and you don't want to spend too little or too high then the SONTE FILM SMART GLASS is the best choice for you.
It's a little advance which you can easily operate via IOS and Android systems so you can control it now with your smartphones. not just for privacy or sunblock, but it also absorbs UV rays and reflects infrared to keep your room temperature lower and in turn saving you energy.
It's a multi-purpose product and easy to install too. This product is more advance than the others that fits perfectly on the pre-existing windows and doors to turn them into smart glass products.  Store owners are using it to maintain the privacy of their store by using it on the front doors. This WiFi-enabled window shade is insanely easy to install. As an added bonus by Sonte film smart glass, it provides a screen for projection as well.
Now we come to this smart glass cost, you need to contact their manufacturers. However, according to a website this smart glass cost will be 199$ per full-size sheet of 3.28 by 3.28 inch, and for installation. The delivery would depend on the place you are living but just to give you an idea it would be 200$ approx.
Just to add in smart glass film costs are more affordable and cheaper than the smart glass cost.
HIGH BUDGET
So if your investment is on the expensive side then there are two products that are worth investing in, one of them is SMART TINT GLASS FLIM, this comes in two forms non-self-adhesive so you need to use a double-sided tape that is available in the stores easily available.
Once they installation, it is possible to control the frosting of the glass by the switch. With just one click you will have a clean and clear glass. Another form is self-adhesive, but both can control your privacy level at top notch and save energy being compatible with other home automation systems.
Also worth mentioning is that the company offers a hardwired system. Jumping to the point this smart glass cost will be 649$ per 31.75 by 49.75 inch and you can keep 300$ for delivery and installation.
Another product from a reliable manufacturer is VIEW DYNAMIC SMART GLASS window this is a luxury smart glass that also has wifi included to control the smart glass with your smartphones. It's impressive that the smart glass is compatible with your IOS and Android systems.
They are typically custom-designed which could run your smart glass cost to 10,000$ depending on the amount of smart glass required, as this is basically a smart glass that is fitted into your wooden frame of windows and doors.
As mentioned earlier smart glass is expensive than smart glass films so here the call is yours to make.
'MAKE YOUR HOME SMARTER'
ENDNOTE
Of course, you don't have to opt for ugly curtains or even blinds. There are plenty of cool-looking electronic window shades out there. But why block a great view when you don't have to? There are also plenty of "smart glass" solutions. These windows are a perfect addition to make your house smarter since they can actually tint at the touch of a button. They not only block out the sun but can also give you a little privacy when needed.
For More Information, Contact Us Today!