Bathroom Renovation With Smart Glass Shower Door
How do you feel after a hectic day at your job? It always feels so tiring and the first thing that comes to mind after reaching home is to take shower. Taking a hot shower helps relieve symptoms of tiredness, making you feel fresh and rejuvenated. It is the heat and steam of the water that clear nasal passages, open airways, and loosen up the phlegm. Therefore, your bathroom needs to be set up appropriately with the necessary bathroom equipment and accessories. A smart glass shower door is one of those components of a bathroom that can relish your bathing experience.
What is a Smart Glass Shower Door?
Smart glass doors are made of smart glass which is privacy glass. It is also recognized as LCG (light-control-glass). It offers an aesthetically appealing, cost-effective, sleek, and easy-to-maintain privacy solution. A switchable smart glass turns off and on with electricity that supports privacy instantly. The LCG technology is perfect for the mist areas, including glass showers and bathrooms in luxury hotels and homes.
Today, you will find minimalist shower glass designs commonly in hotel bathrooms because they are much appreciated by hotel guests. One big advantage that comes with smart glass shower door is that it makes a small space look larger. Amazingly, it offers full privacy instantly when you turn on the switch. This is a feature that is not available in the normal shower glass doors.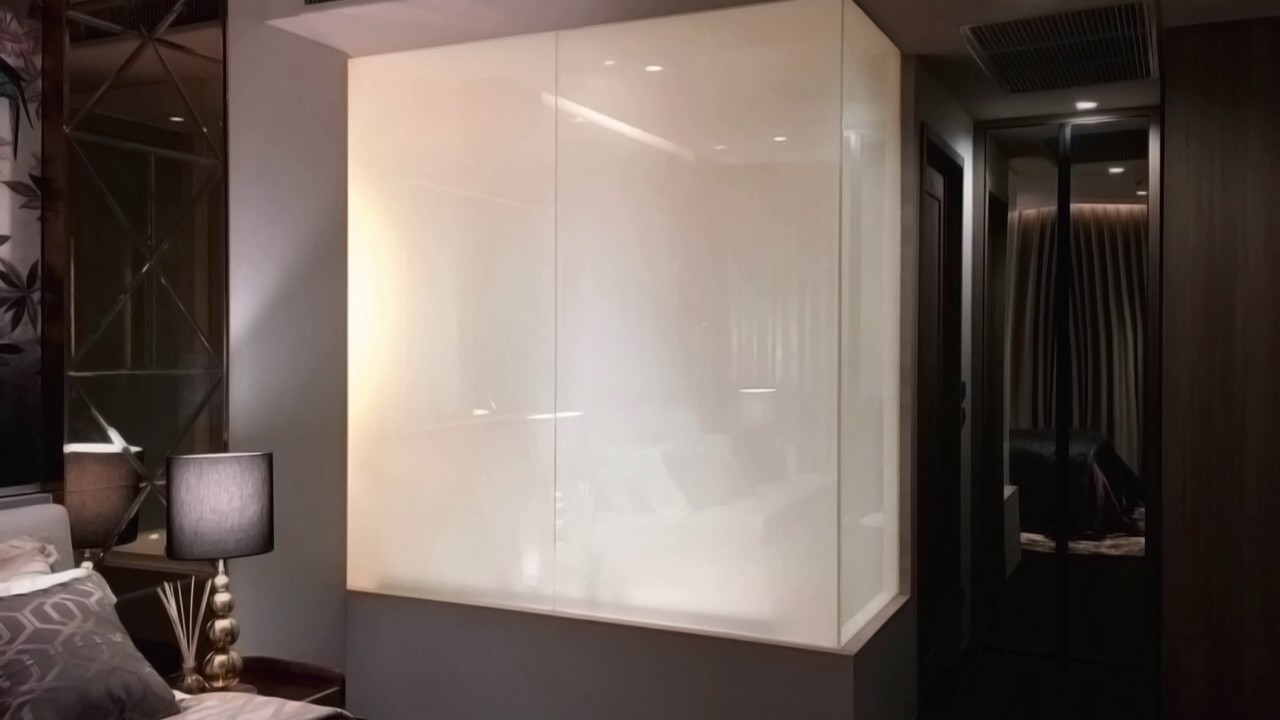 Types of Glass Shower Doors
There are different types of shower glass doors you can choose from. Here are the most common types available:
Frameless Doors: It is a one-pane shower door that pivots out in a room, creating a modern, clean look. You can choose a frameless door if you are looking for a structurally sound and durable option.
Frameless Shower Enclosures: If your bathroom space is large, then you can consider this option. A shower enclosure can be hexagonal or rectangular according to budget and bathroom configuration. They offer a modern and clean feel.
Bi-Fold Doors: If your bathroom has very limited space, then bi-fold shower doors are a perfect option. The panels of a bi-fold door fold inside a glass shower that permits you to use maximum bathroom space.
Curved Glass Doors: A curved glass shower door is the ideal solution for walk-in showers. There is a frame at the bottom and top of the glass door and it makes space looks larger.
Why Choose Smart Glass for Your Shower Door?
Smart glass shower doors come with several benefits. From safety to aesthetics and general usability to hygiene, these doors offer many advantages that a normal glass door doesn't. Here are the most crucial benefits that you need to know about these shower glass doors:
1. Maintain Privacy
The primary and the most important benefit that comes with a smart glass door is privacy. It offers full privacy in terms of audibility and visibility. Smart glass incorporates noise insulation properties so you will have a peaceful shower experience. It also makes a partition in the area that eliminates the risks of water leakage from the shower enclosure area.
Even if you are singing while taking the shower, your voice will not go outside. Additionally, there are many glass variants available that you can choose for obscuring visibility. Such variants include switched glass and frosted glass, etc.
2. Low Maintenance
A smart glass shower door needs minimal maintenance. Its low maintenance and appealing aesthetics encourage people to use glass shower doors in their home and commercial bathrooms. They are extremely durable and easy-to-clean, making these doors a worth buying option in terms of longevity. If you want to improve its lifespan, cover the glass door with a protective coating during the installation. The protective layer protects the glass surface from soap scum and water spots.
3. Mould-Free Solution
Mould grows in moist places and a bathroom is most prone to it. It doesn't only look bad but also creates many health issues. A glass shower door helps create a mould-free environment in any bathroom. Shower curtains easily catch mould and they are very hard to clean. On the other hand, the glass surface is moist-resistant and they are also very simple to clean. All you need is to wipe your glass door with a cloth to remove the moisture.
4. Renders Safety
Leaky and wet shower curtains are a safety threat, especially for the elderly and kids. If the shower curtain is leaking water, you can easily slip and fall. This is where a shower glass enclosure helps by eliminating the risks of water leakage. Installing an appropriate glass shower door makes sure that the water doesn't come out of your shower cubicle. Therefore, it reduces the risks of a mishap in your bathroom. Of course, the safety of all family members is always the priority of every individual.
5. Energy-Efficient
Did you know that the glass shower enclosures are energy-efficient fixtures? They make sure that the bathroom remains sufficiently-lit through the natural light. This means minimal use of electrical lighting that significantly reduces your energy consumption. Smart glass has heat insulation properties so it traps the heat, making a comfortable bathroom temperature without installation of heaters. Ultimately, you save a lot of money by reducing electricity consumption.
6. Better Aesthetics
Apart from the enhanced utility, the smart glass shower door can also improve the overall aesthetics of a bathroom. Glass is used widely in modern-day architectural designs. Glass shower doors are available in many attractive designs and qualities. If you choose correctly, a glass shower door will add to the beauty of any bathroom.
You should opt for a design that can offer a sleek and stylish look. It is also important to choose the right shower glass type. The shower glass door you choose must be according to the space and overall design of your bathroom.
7. Custom-Made
No worries if you can't find a shower glass door according to your needs and requirements. These doors can be customized to any shape according to the customers' requirements. Therefore, you can ask the seller to customize the door according to your bathroom space and design scheme. For example, you should buy a sliding glass door for a small bathroom and a bigger door for the traditional bathroom. Be very clear about the inward and outward opening doors and choose according to your convenience.
8. Safety from Bacteria and Germs
Shower curtains are like a breeding ground for bacteria and germs. There is no other place in your bathroom that can be as prone as shower curtains to such hazards. According to a study, shower curtains carry 60% more bacterial life than other fixtures. Once they accumulate on a shower curtain, they multiply and become extremely dangerous for human health. However, installing a shower glass door instead of shower curtains eliminates such hazards.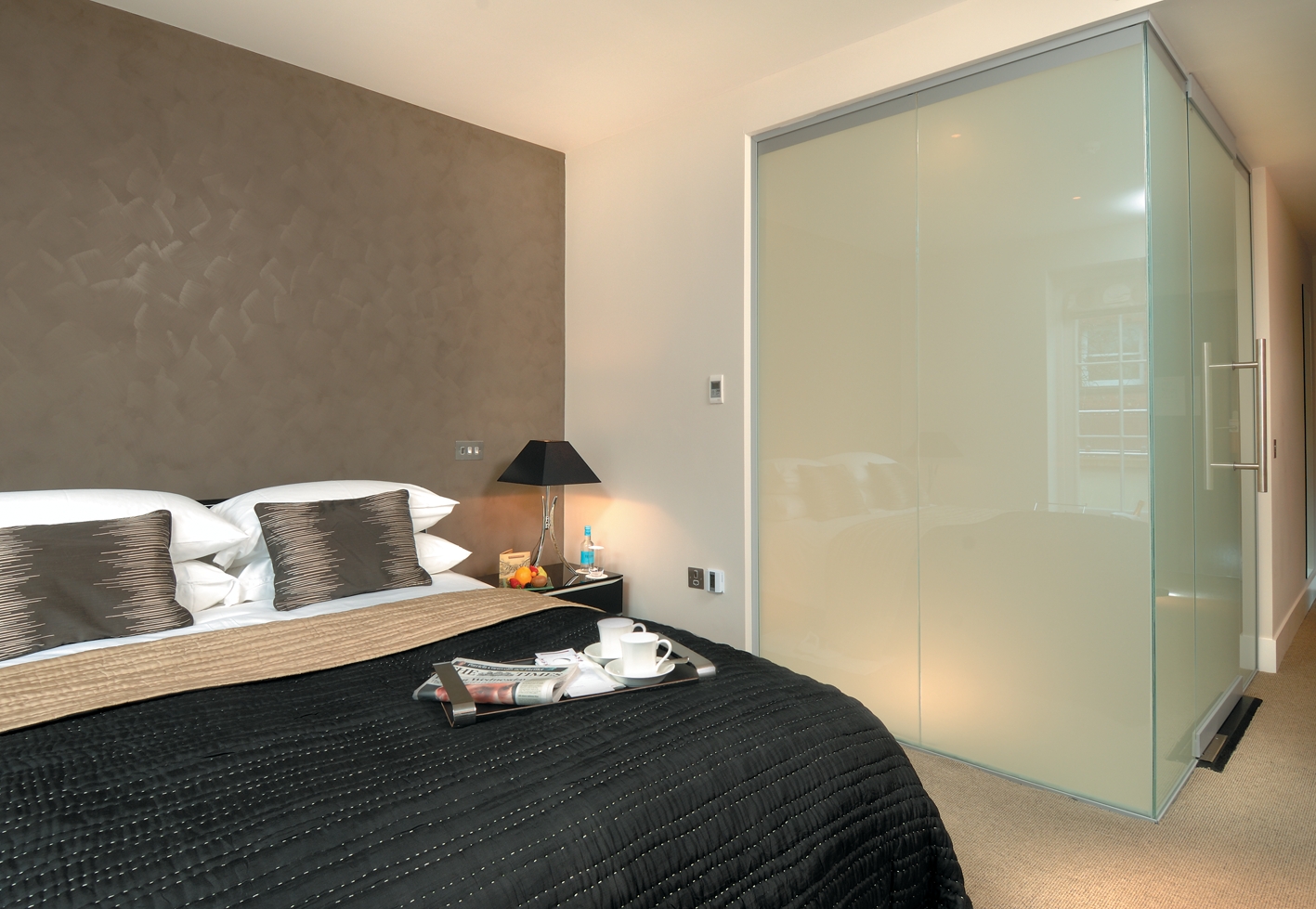 Bottom Line
Installation of a smart glass shower door is a smart decision for any bathroom design. They create elegant and modern aesthetics while providing privacy at a push of a switch. Glass shower doors give an illusion of wide space even in the smaller bathrooms. Apart from that, here are the top reasons why you should switch to the glass shower doors.
Allows more natural light
Easy maintenance
Long-lasting
Easy to clean
Low maintenance
Hygienic
If you want to show off the unique bathroom accessories without going bulky, then opt for a beautiful shower glass door. Consider tempered glass, if safety and durability are a major concern.
So, if you are planning to renovate your old bathroom, you must consider the installation of a high-quality, sleek shower glass door. Always buy top-quality doors because only high-quality shower doors withstand harsh atmosphere in the long run.
For More Products Visit SmartGlass-VIP.