Introduction
Per annum, the evolution of technology is staggering promise and opportunity and with that also comes uncertainty too. The future may be unknown but digital advancement continues to commutes the world and provides us a better quality of life. Understanding the smart glass price would help you make a better decision.
Lets' swiftly come to our topic of discussion.
So if you're wondering which type of smart glass you should select and at what price it will be available so you're at the right place.
Typically, this new glass technology is significantly more expensive than the standard double glazing used.  An average size pane of Smart Glass in a window can cost upwards of £600 per pane, therefore, adds substantially to the cost of the window.  Ultimately it is the end-user or client that makes the decision but initial prices indicate electrochromic glass is more expensive than standard modern units with integrated blinds.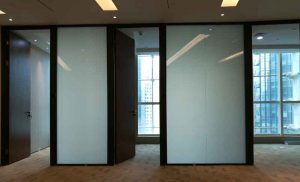 Smart glass price: general estimation of smart glass prices
Providing a general price estimate without taking certain considerations into account is not possible. Included in pricing considerations: which technology, what type of glass, thickness, and if there is additional processing or coating required. Depending on who you purchase from, a direct manufacturer or reseller, quantity, and territory, prices will vary.
If you still need an idea about the pricing of this glass so according to a website, the cost of a standard smart glass ranges from $85-130 United States Dollars (USD) per square foot. For orders under 40 square feet, you can expect to pay $130 USD per square foot. As the quantity increases, the price decreases. We may be able to negotiate the price lower than $85 per square foot for bulk orders.
According to the home improvement website, Modernize, smart glass costs about 50% more than regular windows. However, Modernized notes that it has the potential to save a building owner 20% of energy costs. If you directly get it from the manufacturer it will be a little cheaper than what you get on the branded glass stores.
Variable smart glass price
As we know there are a variety of smart glasses and as the functionality increase, the prices as well increase too. The smart glass prices vary quite a lot as it depends upon the features and service each smart glass offers.
 Cost of different smart glass
Some of the leading smart glass manufacturers in the glass industry create luxury smart glass products that comes with wifi features. Every type of smart glass with different usage will cost you differently. If we talk about the in general the smart glass costs 50 to 100 us dollars per square foot if you get is from the cheaper sources. As matter of fact, the price ranges are different as it entirely depends on your usage and the type of smrt glass being used.
Given below are the types of smart glass and their prices according to their features and usage:
Sonte Film Smart Glass :
Not everybody has a wallet to equip every glass window with extravagant smart glass. Supposing it is the case that you are running low on a budget that this type of smart glass is perfect to be used in homes for windows adding a wowing effect to your house. This does offer a wi-fi facility and can be fitted on any wall seamlessly. You can take the smart glass from transparent to opaque by using control on your phone or device.
If you are still low on budget of course you can go with one that does not have wifi, that will be way much cheaper.
In general, this glass would cost around 200 USD for a full sized glass sheet.
Smart tint glass:
Another smart glass that offers the perks of smart blinds. There are two different types of tinted smart glass adhesive and non-adhesive smart tint glass. This smart glass is AC connected and can tint between transparent and opaque. This will be perfect for projection. This would roughly cost 650 to 700 USD for about a 50inch glass sheets.
InvisiShade self-adhesive smart glass
This type of smart glass is remote operated smart glass that is functioning at your one click. This is great if you want to go on a big budget. The great thing about it is that this smart glass is self-adhesive. It also offers a sophisticated and classy design with vibrant colors that would elevate your space. With every kit, you need to install a wiring system.
It can also turn your windows into digital surfaces as well.
This will cost somewhere between 99USD and 249USD
Smart glass price: factors that contribute to the high costing of price
These are the factors that should be kept in mind while estimating your smart glass price
Number of windows:
It's natural that if the number of windows you're planning to replace or incorporate would direct have an impact on the prices. In case you are low budget you can replace them one by one.
Smart Glass types
The quality of the smart glass has a major factor in increasing smart glass prices. Of course, the lower quality of the smart glass would be inexpensive also it will not last long too. So in order to install a long-lasting durable smart glass, it needs big investments
Space occupied
How can we miss out on an important factor; the area of your window or desired place that too adds to high smart glass price?
Shipment charges
According to my research, the shipment of these smart glass are delivered to your place with care and that would also add up to your expenses. 350 – 1500 USD per order are charged.
Installment and insurance charges
Now that you have got your smart glass at your place, some companies are also offering insurance and installment for your smart glass too. Practically for the installment, you need skillful workers that are specially trained to install them with all the protocols and precautions.
Why Are Smart Glass Generally On The Expensive Side?
You can't really say that smart glass is cheap enough that people with less budget can afford it. That's the reason it didn't gain a lot of popularity with the general public.
The downside is that this high-end technology doesn't come very cheap. Most smart glass products cost at least 50 percent more than their hand-operated counterparts, so if you're installing several windows, it is quite an investment. On the other hand, manufacturers say they can shave up to 20 percent of your energy costs off your monthly bills, so the return on investment might be worth it over time for smart glass windows.
Like most home repairs, the final cost for smart glass depends vastly on the quality of the product you choose (smart glass or smart film) and the number of materials you need for the completion of your project. You'll get a better discount if you choose to cover more surface area in your home, but just like any window, smart glass is an investment. If you can wait to install this technology in your home when it's just a bit more advanced, you'll probably save money, as well.
If you still want to be sure about the prices there are many online websites that offer online deliberations or you can contact an architecture that can give you a perfect estimation for your interior that needs the smart glass.
Conclusion
It can be expected that as time passes, the technology will advance forward and the supply chain for display components will also become more stable. This will quite certainly bring the prices down eventually and make the smart glasses more approachable to the wider public.