WHAT IS AN ELECTRIC CONTROLLED WINDOW FILM, AND HOW DOES IT FUNCTION?
Have you ever wondered what an Electric Controlled Window Film is? Well, today, we'll be looking at what they are, how they work, and what you should consider when buying one.
Also referred to as smart film or switchable film, this technological breakthrough enables glass to transform from an opaque to a clear state with just a flick of the switch. Acting as an electronic blind, it provides complete control over the privacy and security of the areas with partitions.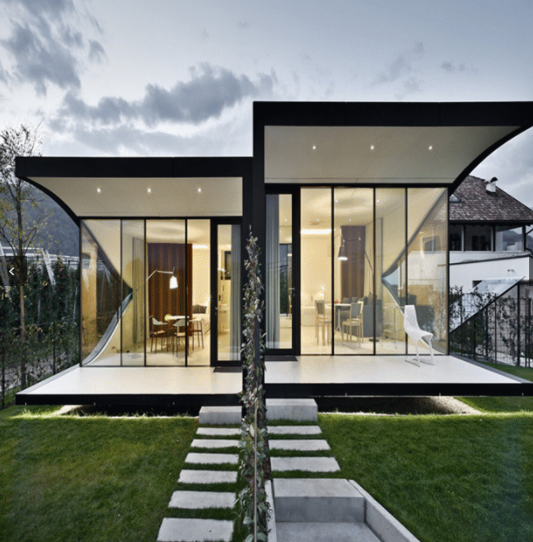 The luxury upgrade to your glass is simply fantastic, and not only are you going to love the look, but you will also find how convenient they are. Being the latest smart film technology, it is recognized globally to be used in architectures, commercial buildings, residential homes, and projection screens.
Electric-controlled window film is getting popular because of its ability to transition into windows from dark to clear automatically and vice versa. These smart windows, better known as electric controlled window films or smart glass or dynamic windows, use the same scientific data to function.
Despite people reporting a few problems with the electric controlled window film, it works pretty well. Furthermore, modern technology ensures that the heat stays out during summers. Hence, your rooms will be completely shielded with these outstanding windows regardless of your windows' size.
So, we'll be going through the entire article and get to know more!
The non-adhesive smart film for laminated glass is made of 2 layers of transparent conductive ITO films with polymer dispersed liquid crystal in between, and it is also known as PDLC film, smart window, or glass film.
Smart PDLC film becomes vaporous due to the disordered arrangement of liquid crystal molecules after you turn off the power. On the contrary, when the power charge is on, neatly organized molecules shall make the smart film present transparent.
Smart laminated glass widely uses Smart film. You can get your hands on the custom, non-standard shapes and dimensions. The PDLC smart film also has privacy protection for the sake of the customer.
In addition, the smart film also offers not only effective blocks of 99% UV but can also hinder noise pollution for imitating a peaceful world, and the film has a thickness of 0.4 to 0.5mm.
An EVA adhesive on the rear side of the non-adhesive smart film can easily peel and stick to the existing glass. A simple on and off button switches the film from being crystal clear to frosted.
The switchable PDLC smart film glass windows are present in commercial offices, home residences, hotel bathrooms, monitoring centers, etc. People can enjoy more space as well as privacy with this switchable smart film.
Since this is self-adhesive, the smart film can be easily fitted in existing glasses. It also comes with a touch screen and projection, meaning whether you want to enjoy a family cinema or office projection, one glass does it all!
Moreover, it has an easy installation and has a long service life of more than ten years, even during constant usage. It also comes in two beautiful colors, i.e., white and grey.
Hence, even if you are someone who has a problem with dust, no worries! Since our PDLC is dust-free and promises that you won't face dust problems even in harsh weather. Even the sturdy packaging shall leave you in awe!
Smart glass is a laminated glass with polymer dispersed liquid crystal (PDLC) film sandwiched between two tempered glass layers. Smart Glass VIP also provides complete smart glass finished with wiring.
The good thing is about this switchable privacy glass electric is that you can directly install it in commercial as well as residential with various glasses' sizes and shapes.
Smart glass film has various control methods, such as wall switch, remote control, APP control dimmer control, and smart home system control. The thickness of the glass window ranges from 5mm to 10mm.
You can also pick from optional glasses, float glasses, tempered glasses, ultra-white glasses, and tinted glasses.
Do you want to know more about this product? Then head over to Smart Glass VIP's website now for more content!
Photochromic light control film is the type of heat insulation window film which can intelligently adjust its visibility with the change of sunlight intensity, soften the incident light intensity, reduce the glare, and has high UV resistance.
Its main feature is that under the sunlight, the color shall gradually darken and at the same time ejects the harmful and infrared rays allowing the temperature inside to remain low hence achieving the energy-saving effect.
Different light intensities stimulate special nano-materi, and the photosensitive factors. These factors use an arrangement of different angles and orientations, creating a warm atmosphere for the family.
When the sunlight starts to fade at the time of dusk, the nano-sensitivity factors gradually return to the disorderly arrangement and the light to easily pass through. It doesn't affect your daily activities, thus protecting your home and creating a harmonious living environment.
Benefits of Electric Controlled Window Film
Here are some of the undeniable benefits of smart windows films that allow us to realize why you should install one.
Improved Privacy:
Smart windows are handier to use than curtains and blinds as they constantly require maintenance.
Better Health:
These smart windows help reduce the UV and infrared lights that creep into our houses and keep away the dust.
User Friendly:
The window films are easy to install and very easy to use; hence that is what makes these windows are a better option.
Take Away on ELECTRIC CONTROLLED WINDOW FILM
If you are someone who prioritizes their privacy, installing an electric controlled window film would definitely be an excellent choice. Stay safe and happy shopping, everyone!