How does Smart Glass Front Door Protect Your Home Privacy?

Front glass doors are a substitute for conventional wooden external doors that we usually see on most homes. Being the focal point of a home's exterior, the homeowners use them in the architectural feature in their homes. Entry doors with clear glass insertions are striking when the sun sparkles through. They don't only permit light to pass through, they throw open the interiors of the home to the outside.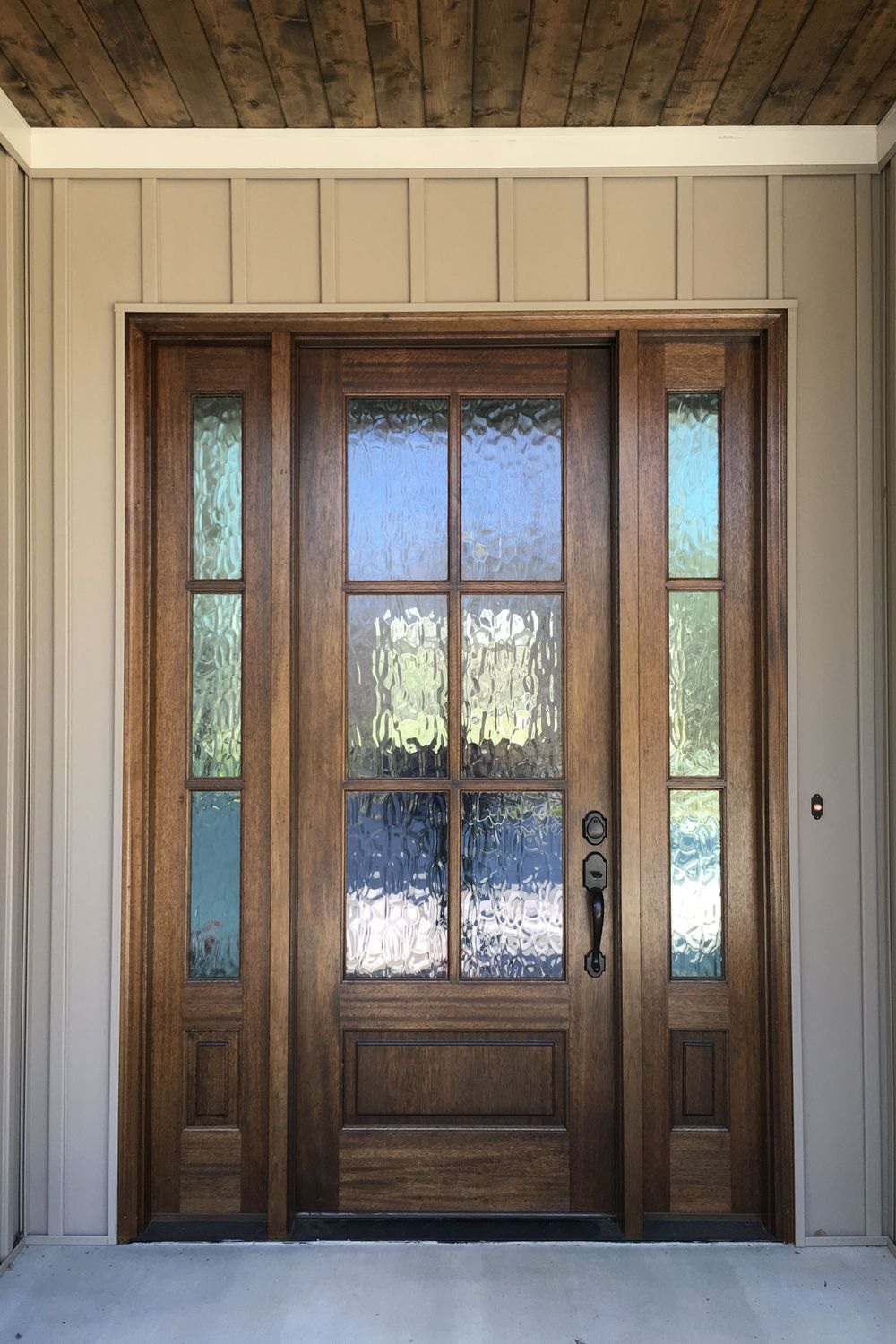 However, most people would agree that living a safe and cheerful life means protecting one's home and family. And one of the top places to initiate is right at one's front door. Naturally, with the glass door, there is also a risk of a lack of privacy. But you do not need to worry about privacy risk with a glass door. You can easily transform it into a smart glass door.
The essence of this glass is the combination of design, style, and privacy control. This glass seamlessly switches from transparent to frost with the push of a switch. Incorporating this sophisticated advancement is another way to make your front door stand out. Besides, you can maintain the element of enhanced privacy and security.
The smart glass door is environment friendly and obstructs heat to flow in during summers and flow out in winters. It is durable and more stable than normal glass. It still has yet another benefit. In case of any breakage, the smart glass will not disentangle into sharp edges. Thus it reduces the element of human injury.
The main function of a door is to provide security, safety and privacy. Therefore, it is necessary to learn about smart glass technology.
How Does Smart Glass Front Door Work?

Smart glass is a multifunctional dynamic invention. It instantly converts a static material into an alive privacy controller of your home. Smart glass could be a) active or, b) passive. An active smart glass needs an electrical charge and a passive smart glass doesn't need an electrical charge. Your front door needs an active smart glass. As stated earlier, all it needs an electrical current to instigate the distinctive smart glass properties. The appearance of the glass changes along with its functionality. The users can activate the makeover through an array of wall switches, light or movement sensors. They may even use remote controls tailored to home users' individual requirements. When off, the glass creates opaqueness for privacy, solar control, and even shading.
Generally, the smart glass industry uses different types of technologies including, photochromic, thermochromic, suspended particles, liquid crystal, etc. However, another smart glass technology known as electrochromic is better than its competitors. It saves the users from bearing a high electricity cost. It operates at low voltage. A number of smart or switchable glass manufacturers provide front door glasses for privacy. They are colour stained, fire retardant, double glossy, angled, and shaped.
How Does Smart Glass Front Door Protect Your Home Privacy?
The smart glass door is visually an attractive way to incorporate viable development. Beyond its sustainable characteristics, it can improve your life in many ways. Let's see how?
Freedom with Style

Smart glass is characteristically a glass-based invention. It means when switched on, it delivers an absolute transparent clarity on the door incorporating it. The exposure to natural light is of supreme importance to the residents. The smart glass door doesn't forgo such blissful life in exchange for privacy. When impervious, the glass looks like a whiteboard, which means the outsiders can't peep inside. So, it doesn't really matter when the visitor is standing on the front door. The inmates freely enjoy complete privacy inside the house.
Reduced Impact of Outside Noise

Home means a complacent life. Most of the homeowners may dislike outside noise when it disturbs their privacy. A busy businessman or a tired housewife would love to sit in quiet at home. They might not want to hear unwanted noise. There is no doubt that outside noise can snatch your peaceful life and you may become sick. If you are living in a crowded street or locality, you may face such issues. But with smart glass, you can still enjoy the serene calmness and quietness inside your home. The smart glass front door keeps the noise out.
You might Not Want Your Conversation Heard Outside

Your private chats aren't that private. Someone outside either deliberately or inadvertently listens to you talking while standing at your doorstep. Sometimes, such a situation turns out quite embarrassing for inmates when they wish to converse or talk about something they do not want outsiders to listen to. The soundproof feature of smart glass door keeps your conversation inside and gives you the liberty to keep your secrets to yourself.
Smart Glass Front Door is a Sophisticated Shield against Involuntary Entry inside Your Home
Since smart glass is a laminated and tempered safety glass, it becomes a shield against the forced entrance. You can swiftly change it from transparent to frost to get unprecedented security. You can also integrate it with your home security systems.
Safety from Fire and Outside Attack

You have the option to amalgamate features of security glass in your smart glass door for additional security. This fabrication can keep the damages of accidental fires or attacks to keep your privacy save and unwavering. The stunning strength and stability of smart glass make it fire-retardant and blast-resistant.
Instant Privacy in Case of Emergency

It could be the case that you suddenly determine the private nature of a meeting. You may not like to share it with outsiders. All you have to do is to flick the button. The smart glass front door instantly becomes your privacy protector.
Safety from Ultraviolet Rays

Enjoying the sparkling sunlight is one of the most adorable things you might love to do inside your home. But if the intensity of the light creates uneasiness for you, your relaxation may become painful stress.
Safer Health

The smart glass is pathogen resilient and you can easily clean it to get clear visibility. In fact, it meets the mandatory hygiene necessities for healthcare. Environments that need sunlight for better visibility often demand adjustable light levels, both for the purpose of comfort and privacy. For instance, people use blinds to create a balance between privacy and healthy sunshine.
They see through partially tilted blinds when they do not require complete privacy. Smart glass front door presents an excellent solution to this; in creating complete privacy without entirely restricting external light. During day time, when they switch off the smart glass front door, some of the light still penetrates through the door. Nevertheless, it does not allow visibility to outsiders. The slight hue of light coming through the glass is natural. It is energy-rich besides being a gentle source to lit the home from inside.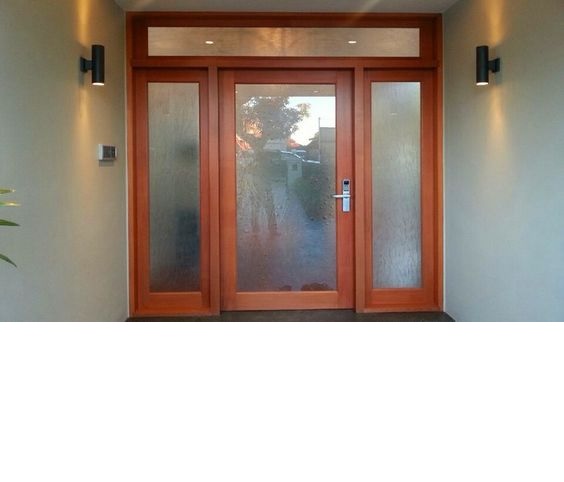 Summary
The smart glass front door can speedily transform an open house into private and intimate with a simple click. Its instant impact from clear to opaque develops a sense of security. In addition, it gives you comfort when you wish to lead a happy and quiet life. Elegance and agility to create privacy are the hallmarks of smart glass which remarkably brings a coziness to your life. Live healthily and secure your life with peace of mind through intrinsic privacy.
For More Products, Visit Our Website!