Description
Door Loop Exposed Mounting Protection Sleeve
The Door Loops are wire extension protectors that you could install on doorframe.
It gives attractive and neat result for the wiring.
The exposed door loop can prevent the wires from broken or intentionally mangle.
Thread protector of use with security access control engineering, electric lock installed on the doors, door sensor, alarm switch, smart glass, and a line through the crack of the door and door frames pinch off and damage prevention effect, have the effect of ease of installation and beautiful at the same time.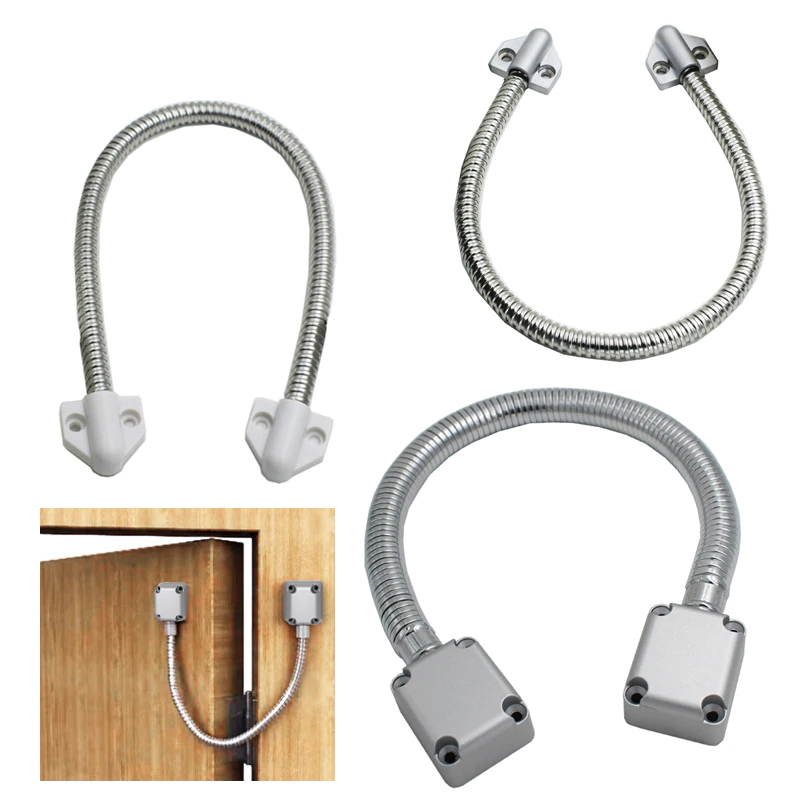 402 Specification
Size:446*18.5mm
Metal Hose Size:400mm(Customizable Other Lengths)
Inner Diameter:12.5-13mm
Metal Hose Material:304 Stainless steel
Fixed seat Material:Zinc Alloy
Installation Mode:Surface Mount
Mechanical Life:100,000 tests
Operating temp:-20℃~+55℃(14-131F)
Suitable Humidity:0-95% (relative humidity)
Weight:0.27KG
401 Specification
Size: About 446*13mm
Metal Hose Size:400mm
Inner Diameter:8-10mm
Metal Hose Material:304 Stainless steel
Fixed seat Material:Zinc Alloy
Installation Mode:Surface Mount
Mechanical Life:100,000 tests
Operating temp:-20℃~+55℃(14-131F)
Suitable Humidity:0-95% (relative humidity)
Weight:0.25KG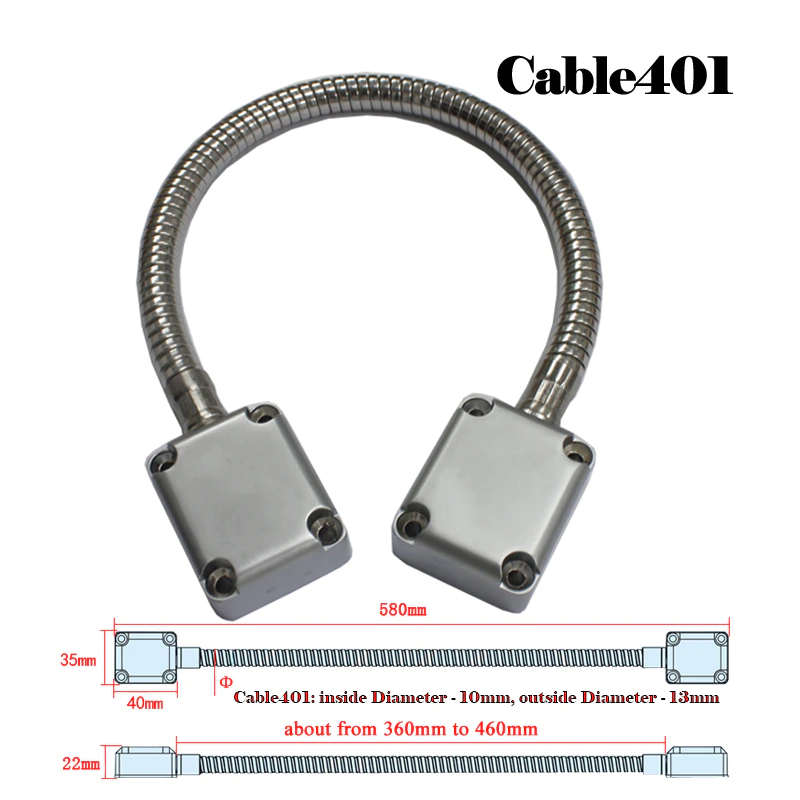 301 Specification
Size: About 422*10mm
Metal Hose Size:400mm
Inner Diameter:6mm
Metal Hose Material:201 Stainless Steel
Fixed seat Material:Zinc Alloy
Installation Mode:Surface Mount
Mechanical Life:100,000 tests
Operating temp:-20℃~+55℃(14-131F)
Suitable Humidity:0-95% (relative humidity)
Weight:0.07KG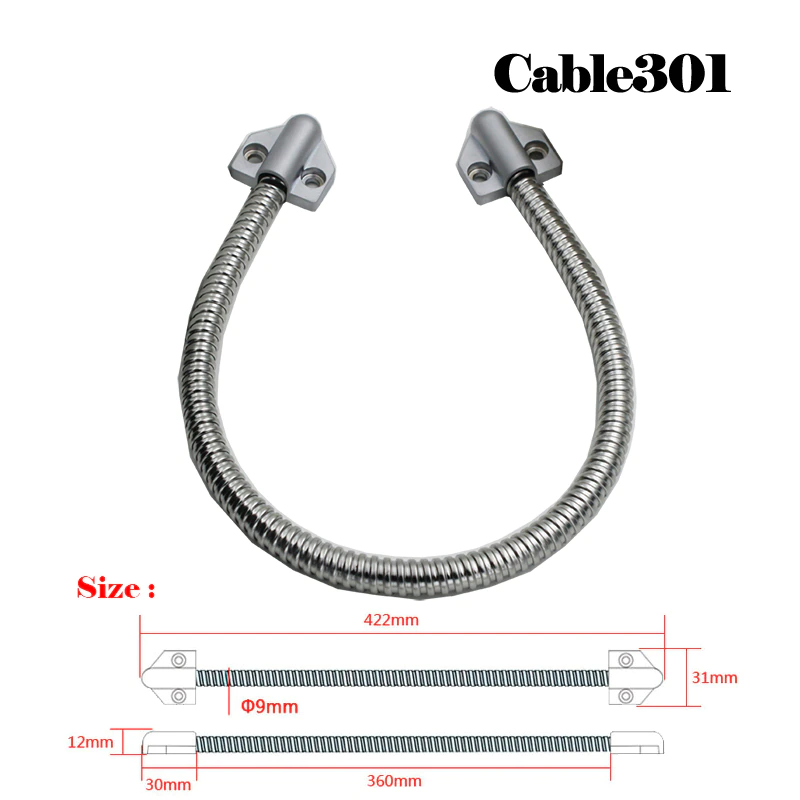 201 Specification
Size: About 422*10mm
Metal Hose Size:400mm
Inner Diameter:6mm
Metal Hose Material:201 Stainless Steel
Fixed seat Material:Plastic
Installation Mode:Surface Mount
Mechanical Life:100,000 tests
Operating temp:-20℃~+55℃(14-131F)
Suitable Humidity:0-95% (relative humidity)
Weight:0.04KG